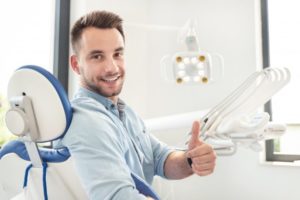 If your dentist has recently informed you that you're going to need a root canal, you might be feeling a little nervous or apathetic about the procedure. But this is nothing you need to worry about and certainly something that you shouldn't put off! Root canals are an incredibly viable and relatively pain-free option for salvaging a tooth, and they're also not as expensive as you might think! Keep reading to learn about some of the factors that influence the cost of root canal therapy and why you shouldn't wait to go through with it.
What Factors Affect the Cost of Root Canal Therapy?
There are several factors that affect the cost of root canal therapy, and the grand total often varies depending on the patient's individual needs. Here are three of the main factors that affect the total cost of treatment:
Location – Root canals that are performed on teeth towards the front of your mouth are usually going to be less expensive than root canals performed on molars. This is because front teeth only have one root that needs to be disinfected and treated, whereas molars can have up to three. That equates to more work for your dentist, and a higher cost for you!
Severity – The cost will also depend on the severity of the situation. If the infection has advanced, you might require additional treatment like a bridge or crown, which will add more to the total bill. If the tooth requires extraction, that'll be even more expensive once you calculate the cost of replacing it.
Retreatment – If the affected tooth has already received root canal therapy in the past, you might end up paying even more for the procedure this time around, especially if you need something like a crown to replace a failed filling. Recurring problems will always result in an increasing price tag, period.
How Root Canals Can Save You Money
Sadly, many people these days put off receiving necessary dental care because they're daunted by the potential total cost of treatment. But one of the worst things you can do if you need a root canal is prolonging treatment, as it increases the likelihood of additional problems developing. But that's not the only plus; receiving the treatment when it's needed can ultimately save you a lot of money down the road! Something like tooth extraction might seem like a cheaper and better alternative to root canal therapy, but consider the risks associated with missing teeth. Things like difficulty eating, a gap-filled smile, and the likelihood to lose more teeth are simply not worth it and will hurt your wallet down the road.
Root canal therapy isn't just a viable treatment option; it's a cost-effective one, too! Knowing the factors that influence its cost and how it can also save you trouble and money in the future certainly makes it a worthwhile endeavor.
About the Author
Dr. Michael Zhang received his dental doctorate from the Boston University Henry M. Goldman School of Dentistry and has taken countless hours of continuing education in a wide variety of fields. His practice in Tustin is pleased to offer several available services including root canal therapy. If you have any questions about root canal therapy or would like to arrange a visit, you can contact Dr. Zhang through his practice's website or by phone: (714) 836-5600.