Dentures – Tustin, CA
Beautiful Modern Dentures
Millions of people deal with the discomfort, inconvenience, and embarrassment of missing teeth. It's unfortunate because, today, we offer solutions like realistic-looking partials and dentures for Tustin, CA dental patients to restore the confidence and the function of smiles.
Dr. Michael Zhang and his dental team in Tustin understand how difficult it can be to live with missing teeth and take the first step toward dentures. You can rest assured that we'll answer all your questions and guide you through each step until the big reveal when you look in the mirror and see your beautiful, complete smile again!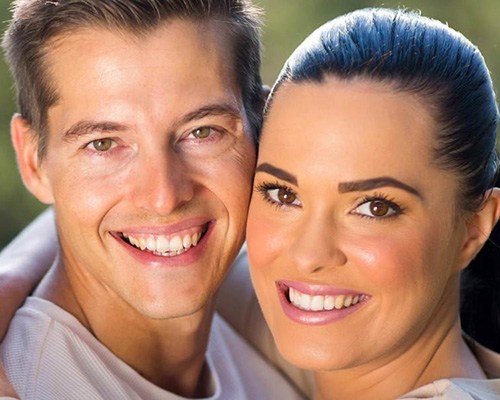 Dentures: A Time-Tested Tooth Replacement Option in Tustin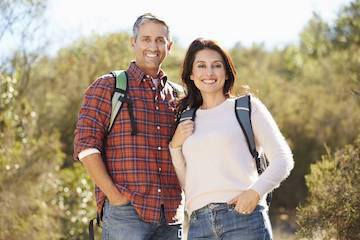 Full and partial removable dentures are a time-tested solution for patients in Tustin who want to replace missing teeth. Partial dentures consist of an aesthetic tooth or teeth fixed on a plastic resin base, and we recommend them when only a few teeth are missing.
We use full or complete dentures for patients with no teeth in their upper arch, lower arch, or both. Our dentist Dr. Michael Zhang can also use dental implants to securely anchor dentures in place to eliminate shifting, movement, and awkward moments with friends.
A New Smile with Removable Full Dentures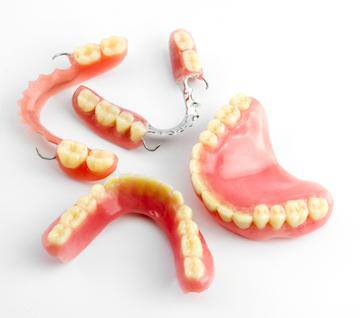 If you're not sold on the idea of dentures because you think they look fake or unnatural, we think you'll be pleasantly surprised! Each set of dentures we design is carefully custom-crafted with your input so that the results we achieve are sure to meet your expectations.
With meticulous planning and the help of highly trained technicians at our custom dental lab, we craft one-of-a-kind dentures for your unique smile. Your new dentures will stay securely in place and fit comfortably, and no one will ever suspect that they are not real teeth!
Dental Implant-Retained Dentures Stay Securely in Place
All of our removable full dentures fit well and look great, but many of our patients prefer the stability of implant-retained dentures. A top specialist places 4-6 implants in your upper jaw, and Dr. Zhang designs your dentures with special attachments that clip onto the implants.
Implant dentures are the most stable and secure tooth replacements available in modern dentistry, and Dr. Zhang would be happy to discuss this option with you.
Removable Dentures for Partial Tooth Loss
We use removable partial dentures to address one or multiple missing teeth in your upper or lower jaw. This type of denture is held in place with metal or plastic attachments that clip onto the remaining teeth or with dental implants.
Partials are designed to function like your natural teeth – allowing you to chew normally, keep your teeth from shifting, and help maintain proper jaw alignment.
Schedule a Dentures Consultation Appointment in Tustin
Dr. Zhang offers updated solutions for missing teeth with removable dentures or implant dentures. We stand by our work because it's crucial that the treatment we provide always meets and exceeds your expectations.
Dentures restore your confident smile and comfortable chewing function. If you would like to learn more about modern dentures, please call Zhang Dental Group of Tustin for an appointment with Dr. Zhang.