Dental Implants — Tustin, CA
State-Of-The-Art Tooth Replacement
Missing teeth can make it painful to chew your favorite foods, and the gap in your smile can crush your confidence, but there is hope for your smile! Using state-of-the-art dental implants in our Tustin dental office, we can restore comfort and function and give you back your beautiful, confident smile.
Replacing missing teeth at Zhang Dental Group of Tustin is important for your comfort and oral health, and dental implants can be the perfect solution. If you need treatment for tooth loss and want the most complete and stable solution available, dental implants might be the perfect answer! To learn more about this method of tooth-replacement, continue reading or give our office a call today.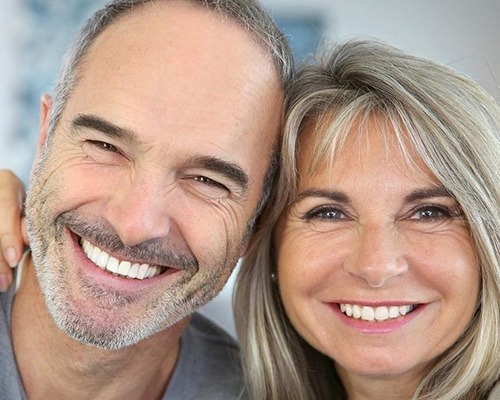 Why Choose Zhang Dental Group of Tustin for Dental Implants?
Start-to-Finish Convenience
Advanced Dental Technology
Insurance-Friendly Dental Practice
What Are Dental Implants?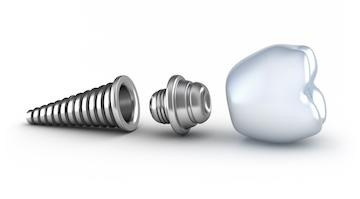 A dental implant is an artificial tooth root that's surgically inserted into the jawbone, allowing you to enjoy unmatched stability and durability. Since it's made of biocompatible titanium, it'll naturally fuse with the surrounding bone tissue over time. Once you're all healed up, your implant will be used to support a customized crown, bridge, or denture. They'll look and feel extremely natural!
The Dental Implant Process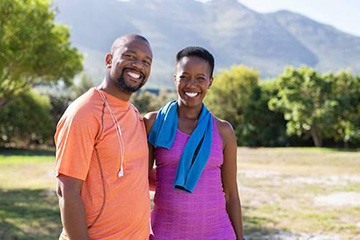 Dr. Zhang is an implant dentist in Tustin who designs beautiful, long-lasting crowns, bridges, and dentures to restore a dental implant that has been placed in your jaw. Here's how the process works:
Step 1: Dental Implant Placement and Healing
A tiny titanium implant screw is surgically placed in your jawbone by a highly trained specialist. This is the replacement tooth root that helps prevent supporting bone from deteriorating and giving your face an aged appearance.
Implant placement is followed by a healing period of several months, which gives the implant time to integrate securely with the bone and tissue around it and form a secure bond.
Step 2: Attach the Dental Implant Abutment
A piece called an abutment is attached to the implant and becomes the connector between the implant in your jaw and the tooth restoration attached to it.
Step 3: Secure the Tooth Restoration to the Dental Implant
A tooth restoration such as a crown for a single tooth or dentures for multiple teeth is designed to attach to the abutment. This is the part of the dental implant that shows when you smile and restores chewing function so you can enjoy all your favorite foods again.
Our dental implant dentist in Tustin can restore a single missing tooth with a dental crown and use a bridge or implant denture to restore multiple or all missing teeth.
Maintaining & Caring for Your Dental Implants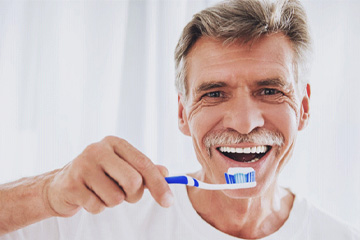 A dental implant securely placed in your jaw can last a lifetime if you care for it properly. The biggest threat to the longevity of your implant is periodontal disease, so it's crucial to focus on your gum health.
This includes brushing at least twice a day, flossing once, and visiting our dentist for teeth cleanings and exams every six months or as recommended.
If this all seems a bit complicated, rest assured that Dr. Zhang will spend all the time needed to explain the steps involved and what you can expect from treatment. Our professional team is proud of the results we accomplish for our patients and won't be satisfied until we know that you are delighted with the outcome!
Dental Implant FAQs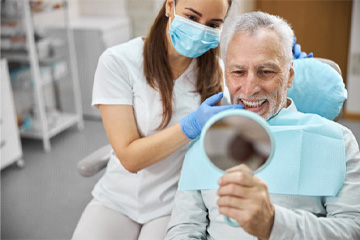 Missing teeth can affect more than just your appearance – it can negatively affect your overall quality of life. Fortunately, you can replace the gaps in your smile with dental implants in Tustin. Since the process involves oral surgery, it's completely normal to have several lingering questions in mind before moving forward with treatment. For your convenience, our team at Zhang Dental Group of Tustin has decided to answer some frequently asked questions below. Should you not find what you're looking for, feel free to reach out directly to our office!
Does Getting Dental Implants Hurt?
Before the procedure begins, your mouth will be fully numbed with a local anesthetic. You'll also most likely be sedated, which will lower your body's ability to register pain. Although the surgery itself shouldn't hurt, your mouth may be sore for a few days afterward. Luckily, you can manage these symptoms by taking over-the-counter or prescribed pain medication and using cold compresses. If your discomfort doesn't improve after two or three days, you should contact us for further assistance.
Are Dental Implants Safe?
Absolutely! When placed by a qualified professional, dental implants are extremely safe and successful. If you have preexisting issues like low jawbone density or gum disease, we'll address these problems first to make implant surgery less risky. You should let us know if you have health conditions like diabetes, cancer, or anything else. Since these can make your surgery and healing process riskier, we'll need to discuss a game plan during your consultation to ensure your treatment goes smoothly.
What Can Cause Dental Implants to Fail?
Dental implant failure can occur because of peri-implantitis and failed osseointegration. Peri-implantitis is a type of gum disease that develops from poor oral hygiene, damaging the bone and gums supporting the implant. Meanwhile, failed osseointegration is when the implant doesn't successfully integrate with the surrounding bone tissue. Some other causes of dental implant failure include chronic teeth grinding, tobacco use, poor oral hygiene, and certain medications. During your consultation, Dr. Zhang will provide guidelines for minimizing your risk of implant failure.
Will I Have to Take Off Work for Dental Implant Surgery?
On average, patients usually need to take about one to two days off of work after getting dental implants. However, it depends on your unique case. Dr. Zhang will recommend the number of days you should take off based on your specific situation. If your job is physically demanding, you may want to take at least three to four days off. Strenuous exercise could divert blood from the implant site and delay healing.