Dental Implants – Tustin, CA
State-of-the-Art Tooth Replacement
Missing teeth can make it painful to chew your favorite foods, and the gap in your smile can crush your confidence, but there is hope for your smile! Using state-of-the-art dental implants in our Tustin, CA dental office, we can restore comfort and function and give you back your beautiful, confident smile.
Replacing missing teeth at Zhang Dental Group of Tustin is important for your comfort and oral health, and dental implants can be the perfect solution. If you need treatment for tooth loss and want the most complete and stable solution available, dental implants might be the perfect answer!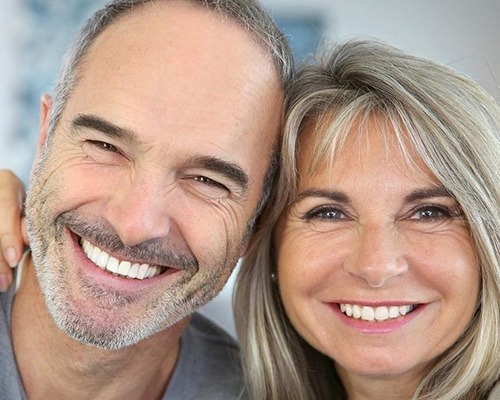 How Dental Implants Work at Our Tustin Dental Office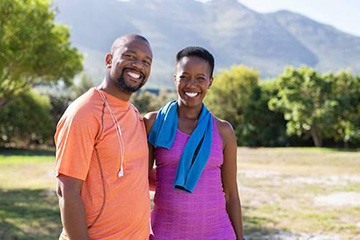 Dr. Michael Zhang is an implant dentist in Tustin who designs beautiful, long-lasting crowns, bridges, and dentures to restore a dental implant that has been placed in your jaw. Here's how the process works:
Step 1: Dental Implant Placement and Healing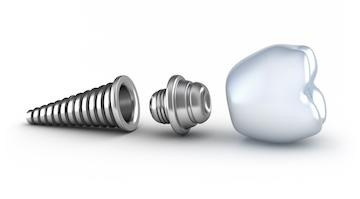 A tiny titanium implant screw is surgically placed in your jawbone by a highly trained specialist. This is the replacement tooth root that helps prevent supporting bone from deteriorating and giving your face an aged appearance.
Implant placement is followed by a healing period of several months, which gives the implant time to integrate securely with the bone and tissue around it and form a secure bond.
Step 2: Attach the Dental Implant Abutment
A piece called an abutment is attached to the implant and becomes the connector between the implant in your jaw and the tooth restoration attached to it.
Step 3: Secure the Tooth Restoration to the Dental Implant
A tooth restoration such as a crown for a single tooth or dentures for multiple teeth is designed to attach to the abutment. This is the part of the dental implant that shows when you smile and restores chewing function so you can enjoy all your favorite foods again.
Our dental implant dentist in Tustin can restore a single missing tooth with a dental crown and use a bridge or implant denture to restore multiple or all missing teeth.
Your Dental Implant Can Last a Lifetime
A dental implant securely placed in your jaw can last a lifetime if you care for it properly. The biggest threat to the longevity of your implant is periodontal disease, so it's crucial to focus on your gum health.
This includes brushing at least twice a day, flossing once, and visiting our dentist for teeth cleanings and exams every six months or as recommended.
If this all seems a bit complicated, rest assured that Dr. Zhang will spend all the time needed to explain the steps involved and what you can expect from treatment. Our professional team is proud of the results we accomplish for our patients and won't be satisfied until we know that you are delighted with the outcome!
Learn More About Dental Implants by Contacting Our Dental Office
If you're plagued by missing teeth and want to know if you are a good candidate for dental implants, please call Zhang Dental Group of Tustin. A friendly member of our dental team will be happy to assist you in making an appointment with Dr. Zhang so he can meet with you and evaluate your needs.