General Dentistry – Tustin, CA
Dentistry for the Whole Family
A general dentist plays a role similar to your primary care physician; they are well-versed in all areas of dentistry and are the first professional you turn to for your oral health needs.
Dr. Michael Zhang is an experienced dentist in Tustin, CA who welcomes adult patients of all ages and children as young as age one. Our goal is to provide a comfortable dental home and general dentistry in our Tustin, CA dental office that your family needs to enjoy healthy teeth for life.
Prevention Today for Healthy Smiles Tomorrow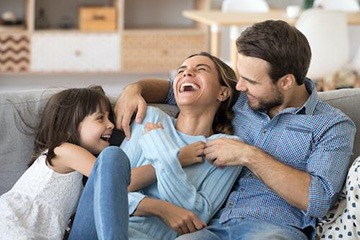 Helping you achieve a healthy smile free of cavities and gum disease isn't complex or involved, but it does require a team effort. Dr. Zhang and his dental team provide exams and teeth cleanings while educating you about your oral health.
For your part, all you have to do is follow our guidance regarding brushing and flossing, eat a sensible diet, and visit Zhang Dental Group of Tustin for dental exams and teeth cleanings every six months.
When we see you routinely, Dr. Zhang can monitor your ongoing oral health needs and treat cavities and gum disease as soon as he detects them. Doing so enables him to recommend the most conservative treatment options to restore your oral health and helps you save money on dental bills.
Dental Services You Need for Excellent Oral Health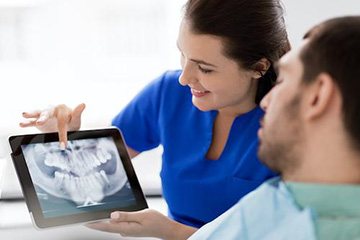 Wherever you are today with your oral health needs, we can help you get back your healthy smile. Because we spend time learning about your needs, wants, and priorities, we can customize dental treatment plans to meet them.
As a general dentist in Tustin, Dr. Zhang offers the following treatments and services:
Comprehensive exams and dental x-rays
Professional teeth cleanings
Gum disease (gingivitis) treatment
Teeth grinding, bruxism, and TMJ treatment
Tooth fillings and dental crowns
Bridges, dentures, and dental implants
Root canals and tooth extractions
The health and functionality of your smile are our priority, but a confident, attractive smile is also important. Once we address any underlying problems, we offer beautiful cosmetic dentistry, so you feel good about showing off your healthy smile.
Call Us to Book Your Next Dental Cleaning
We enjoy working with our patients and providing the services, education, and information they need to enjoy healthy, problem-free smiles. Wherever you are right now with your dental needs, we will provide supportive, non-judgmental care to get your oral health back on track.
If you live in Tustin, Santa Ana, Orange, Irvine, or any surrounding communities, please call us to schedule your next exam and teeth cleaning appointment to get started. We also see dental emergencies, so if you have a toothache or broken tooth, call us at (714) 836-5600, and we will arrange to see you promptly.
We look forward to helping you achieve your healthiest, best smile!