Veneers – Tustin, CA
Make Your Dream Smile a Reality
Widely known as the secret to Hollywood smiles, veneers are one of the most sought-after cosmetic dentistry treatments. With the ability to address multiple dental flaws, last for 10+ years, and make your dream smile a reality in as little as two appointments, it's not hard to see why! Plus, our talented Tustin cosmetic dentist, Dr. Michael Zhang, uses his extensive education and training to ensure the end result is something you're thrilled to show off. To learn all about the process and benefits of veneers, keep reading!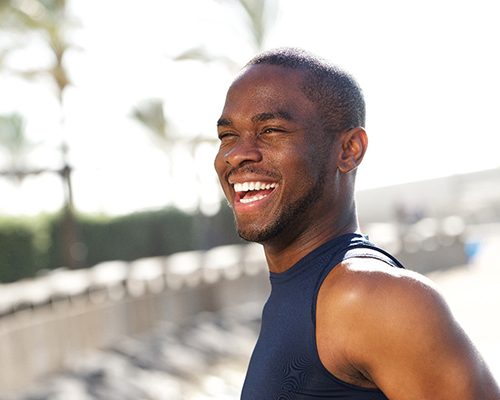 Why Choose Zhang Dental Group for Veneers?
Highly Trained and Experienced Dentist
80+ 5-Star Reviews
Integrity-Based, Patient-Focused Care
What Are Dental Veneers?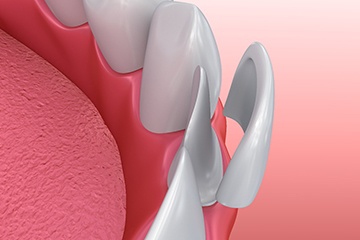 Veneers have become a household name over the last few decades, but what exactly are they? In short, they are thin shells of high-quality dental materials, like porcelain. When placed over the front-facing surface of your teeth, they can seamlessly conceal a wide range of dental imperfections. Most often, they are used to correct misshapen, stained, chipped, and otherwise imperfect teeth.
The Process of Getting Veneers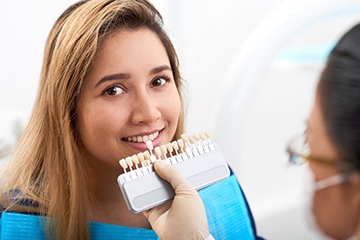 The veneers process starts with your consultation. During this visit, Dr. Zhang will examine your teeth, learn about your concerns, and ask questions about your smile goals. After confirming you're a candidate, it will be time for the next step: preparing your teeth. By carefully removing a small portion of your enamel, he can ensure that your final veneers aren't bulky in any way. Once this process is complete and the impressions are taken, you'll get a temporary set of veneers. When the lab artisans are done creating your final ones, you'll return to our office to have them placed. Then, the process will be completed!
The Benefits of Veneers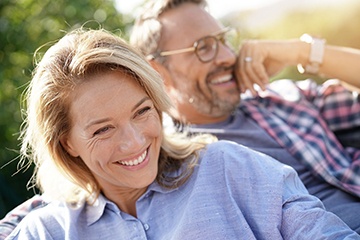 There's a reason veneers in Tustin are one of the most sought-after smile-enhancing solutions. In addition to delivering beautiful results, they:
Can last for 10+ years with proper care
Are easy to maintain
Are completely personalized to each patient's unique needs
Can address one flawed tooth or several imperfect teeth
Can be placed in as little as two appointments
Are stain-resistant and cavity-resilient
If you're unhappy with your teeth, then what are you waiting for? Get in touch with our talented team at Zhang Dental Group and take a big step closer to the gorgeous smile you've been dreaming of.