Cosmetic Dentistry – Tustin, CA
Discover Your Best Smile
When your confidence needs a lift, you may go shopping for a new outfit or opt for a new hairstyle, but have you considered the impact a beautiful, healthy smile can have? A great smile doesn't just make you feel better, it also helps improve the moods of those around you.
If aesthetic dental flaws make it hard to smile like you mean it, it might be time to consider cosmetic dentistry in Tustin, CA. Dr. Zhang has designed countless smile makeovers and is always impressed by how improving someone's smile can transform their entire life outlook.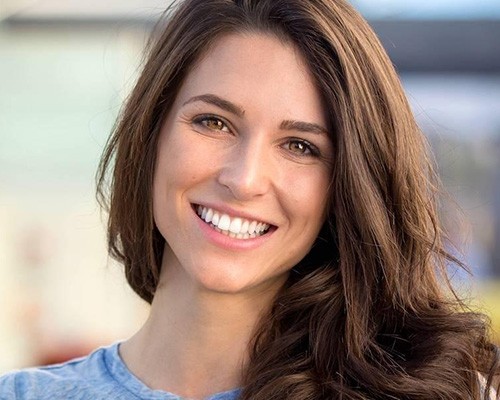 What Cosmetic Dentistry Can Do for You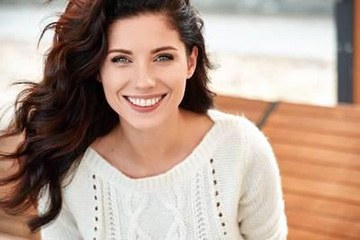 Whatever you desire for your smile, we can make it happen. Have a few chipped teeth to fill in? We can do that. Want a total, head-turning smile transformation with porcelain veneers? We can do that too!
Take a look at all the smile flaws we can correct with cosmetic dentistry:
Chipped teeth
Broken or cracked teeth
Gaps and spacing issues
Slight tooth misalignment
Stained, discolored, or yellow teeth
Oddly sized or shaped teeth
Teeth that appear too short or too long
If you look at this list and see one or more issues that concern you, we would love to help you.
Cosmetic Dental Services We Offer in Tustin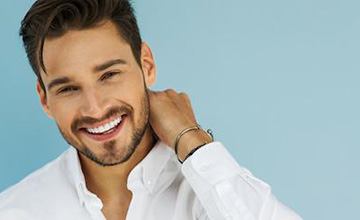 Dr. Zhang is an experienced cosmetic dentist who knows the best way to help you is to listen. The first step is a cosmetic evaluation where he can discover your dreams and desires for your smile, evaluate your dental health, and make recommendations for treatment to help achieve your aesthetic goals.
Dental Bonding for Minor Smile Flaws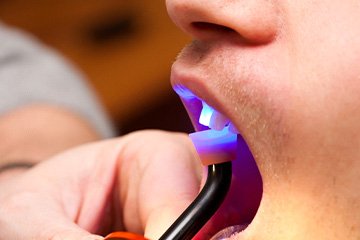 Dental bonding uses composite dental resin to fill in chipped teeth, close gaps between teeth, or reshape a tooth for a more symmetrical appearance.
We also use bonding to create direct or no-prep veneers, a convenient and affordable alternative to porcelain veneers.
Porcelain Veneers Transform Your Smile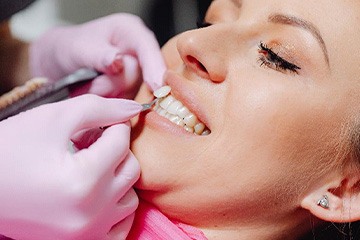 Dr. Zhang uses porcelain veneers to completely alter the appearance of your teeth or resolve a single cosmetic dental flaw like a broken tooth. Veneers are super-thin porcelain shells that we customize to fit the shape of each tooth. When placed on your teeth, veneers conceal aesthetic flaws, such as broken or cracked teeth, gaps, and spacing issues, stained teeth, and many other imperfections.
Invisalign Clear Braces for a Straighter Smile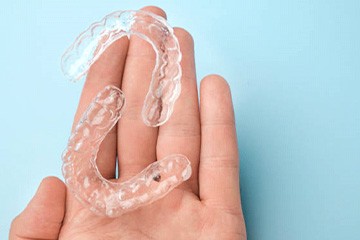 Do you have slight tooth misalignment or wide gaps and spaces you'd like to close? Invisalign clear braces are convenient to wear and can give you the straight smile you want.
Boost Your Confidence with Teeth Whitening Options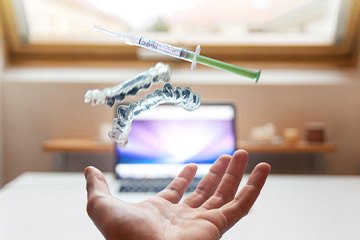 If you have a big event like a wedding coming up and are in a hurry to see your brightest smile, we offer fast in-office teeth whitening to get your smile ready for the big day.
For patients who don't have a timeline, we recommend a take-home teeth whitening kit that includes customized whitening trays made using impressions of your teeth. Use your trays and the included whitening gel every day for two weeks to get rid of stained or yellow teeth and boost the brightness of your smile with fantastic results.
Schedule a Cosmetic Dentistry Evaluation
Dr. Zhang enjoys working with patients who want to transform their dream smile into a beautiful reality. Whether you decide that your smile needs a boost with teeth whitening, or you're interested in a more dramatic makeover, we can help you.
Please call Zhang Dental Group of Tustin at (714) 836-5600 to schedule an appointment to learn more.
Cosmetic Dentistry FAQs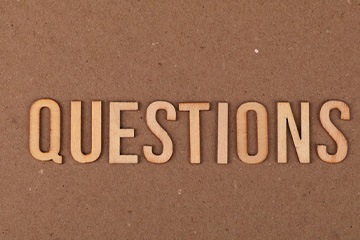 If you're unhappy with the way your teeth look, your cosmetic dentist in Tustin, Dr. Zhang, can turn the smile of your dreams into reality. However, elective services are a big investment. It's normal to have a few concerns. We will explain everything during your consultation, and here are the answers to the most frequently asked questions about cosmetic dentistry to ease any apprehensions.
Is Cosmetic Dentistry Expensive?
You don't have to be rich or famous to benefit from cosmetic dentistry. Although it was once only available to the elite, there are more treatments available than before, which means there's a solution to fit your budget. After examining your mouth and learning more about your goals, your cosmetic dentist will create a personalized plan to revamp your pearly whites without it costing you an arm or a leg. Our office strives to keep a confident smile accessible to everyone, which is why we offer several financial solutions to keep our services affordable.
Does Cosmetic Dentistry Hurt?
You don't have to worry about a painful day in the dentist's chair because your comfort is our top priority. Depending on your treatment, Dr. Zhang may use a local anesthetic to numb the area. Although you may feel some pressure or unusual sensations, you will not have any pain. However, after the effects of any numbing agents wear off, your mouth may be a little tender. You can manage it using an over-the-counter pain reliever and eating soft foods until it subsides. Your cosmetic dentist will review any additional aftercare instructions based on your treatment.
How Long Does Cosmetic Dentistry Last?
Cosmetic dentistry isn't a single procedure. Instead, it consists of various treatments, each with different lifespans. Some procedures can produce results that span for many years, while others can last for decades. Not to mention, various factors affect the duration of your results, like your oral hygiene routine. You can get the most from your investment by brushing at least twice daily, flossing at night, and using mouthwash. Break any bad habits that can damage your smile, like chewing on ice or biting your fingernails. Besides caring for your teeth and gums at home, visit our office every 6 months for a cleaning and checkup.
Can I Use My Dental Insurance for Cosmetic Dentistry?
It's not common for dental insurance to cover elective services, but your benefits may include your initial consultation, diagnostic imaging, or any prep work. Many cosmetic procedures also offer restorative benefits. If we determine a procedure is medically necessary, your dental insurance may cover a portion of the expense after meeting your deductible. A member of our team will work on your behalf with your dental insurance to maximize any appropriate coverage. They'll explain how your benefits are being used and your payment options for any remaining balance, like CareCredit. You can pay any out-of-pocket expenses using a monthly payment plan with little or no interest in financing based on your credit approval.