Advanced Dental Services & Technology – Tustin, CA
The Modern World of Dental Care
We are in the process of updating our dental office, and in the coming months will be incorporating more leading-edge dental technology into our dental office. We are excited about how we can enhance your experience by making your appointments more comfortable and efficient by using advanced dental services and technology in our Tustin, CA dental office to improve treatment outcomes.
Please take a look at what we currently offer and call us if you have questions or would like to schedule an appointment.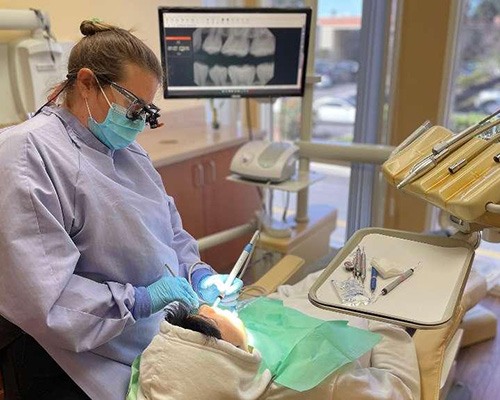 Digital X-Rays
Learn more about where we use this technology:
Rotary Endodontics
One thing that many patients dislike about root canals is sitting and waiting while the dentist meticulously cleans out the inside of the infected tooth. Using rotary endodontics, Dr. Zhang streamlines the entire process, making it more comfortable and efficient than ever before.
Rotary endodontics is an electrically powered instrument that does away with the need for the stainless-steel manual files dentists traditionally use. The secret is the nickel-titanium tip of the instrument that is five times more flexible than stainless-steel files. This allows our dentist to reach deep into curved root canals to remove every trace of infection painlessly and efficiently.
If you have had a traditional root canal with manual files, you'll be amazed at how quickly and comfortably we can complete the procedure with rotary endodontics!
Learn more about where we use this technology:
Intraoral Cameras
Coming soon!
Learn more about where we use this technology:
Dental Exams & Teeth Cleanings
Digital Records
Coming soon!
Learn more about where we use this technology: