Children's Dentistry – Tustin, CA
Gentle Care for Your Precious Child
We are pleased to offer children's dentistry for Tustin, CA families who need the convenience of a dental home that services a wide range of ages. Dr. Michael Zhang enjoys treating children as young as age one and showing them that a dental visit isn't something they should fear.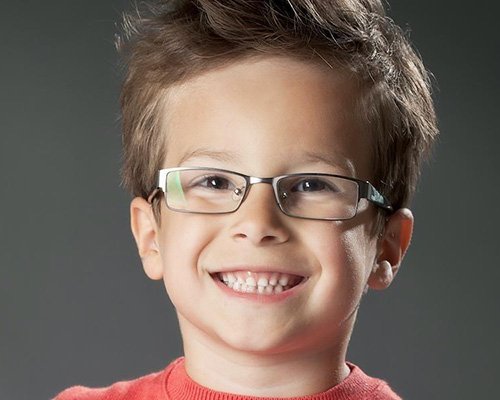 A Children's Dentist You Can Trust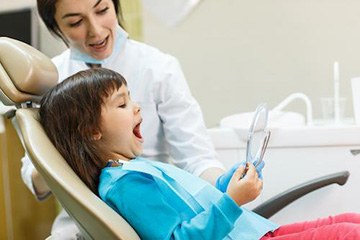 Developing trust with our youngest patients is as important, if not more so, than it is with adults. Kids are constantly forming impressions about different experiences, and we want their memories of dental visits to be positive.
Whenever we can, we'll take time to develop a warm and reassuring relationship with your child before we treat them. The benefit is that when we do need to treat them, they will already feel confident and know that they are safe and cared for with us.
Children's Dentistry for Kids of All Ages
Dr. Zhang likes to see children as soon as their first baby teeth appear or by age one. Baby teeth fall out when they're ready, but it's important for us to keep them healthy and in place until then.
Baby teeth look adorable, but they also help your child learn to chew solid foods and learn to form words properly. Since baby teeth also hold space in your child's jaw for permanent teeth, losing one too soon can cause crowding and possible alignment problems when the adult tooth finally emerges.
Your Child's First Dental Visit in Tustin
As the father of a young daughter, Dr. Zhang understands that each child needs a little time to get used to us at their pace. So the first few appointments with our children's dentist are meant to be low-key and stress-free for your child so that each ends in happy smiles. With subsequent visits, their confidence builds, and soon they'll accept dentistry as another routine part of their busy lives.
It's natural for parents to have lots of questions about their child's oral health, and we're happy to provide the answers you need. We'll talk to you about nutrition, oral hygiene, and bottle feeding and recommend correcting habits like pacifier use and thumb sucking.
The Dental Services Your Child Needs as They Grow
By about age three, most kids have all their baby teeth. We'll schedule dental exams and cleanings every six months to monitor their development as teeth are coming in.
Dr. Zhang may also recommend additional fluoride to protect and strengthen your child's teeth. Dental sealants placed on the rough chewing surfaces of teeth like molars act as a barrier to help prevent bacteria from accumulating and causing decay. If your child does develop a cavity, we'll fill it promptly to protect the tooth.
Around age six, your child will get their first permanent molar, and we will continue to provide the quality care they need to make sure healthy permanent teeth stay that way.
Please Call to Schedule Your Child's Appointment
If you have questions or would like to schedule your child's first dental visit, please call our Tustin, CA dentist at (714) 836-5600, and we'll be happy to assist you.
We look forward to meeting you and your child and welcoming you to our family dental office!