Dental Crowns – Tustin, CA
An Essential Restoration For Decayed or Damaged Teeth
Your tooth enamel is the hardest material in your body. Even so, this doesn't mean your smile is indestructible. Not only can your teeth still be vulnerable to damage or decay, but they also won't be able to grow back on their own like your bone tissue. If left untreated, a compromised smile can worsen over time and cause further complications like tooth loss and infection. Fortunately, our team can effectively restore decayed or damaged teeth with dental crowns in Tustin! With these durable and long-lasting caps, you'll be able to enjoy the look and function of your pearly whites again. Read along or give us a call today if you wish to learn more.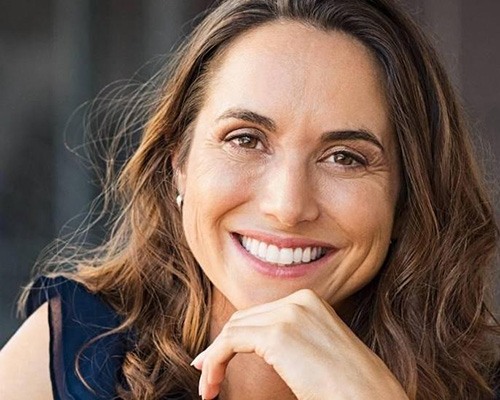 What Is a Dental Crown?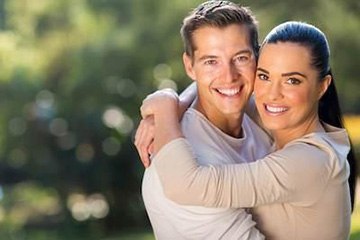 A dental crown is used to extend the lifespan and function of a damaged tooth. You will also hear them referred to as tooth caps because they cover and conceal the entire tooth.
Some cases where Dr. Zhang might recommend a crown are:
Protect teeth that are broken or those with large fillings from fracturing.
Restore the appearance and function of a dental implant
Support a tooth weakened by root canal therapy
Improve a tooth's appearance by concealing aesthetic flaws
The Dental Crown Process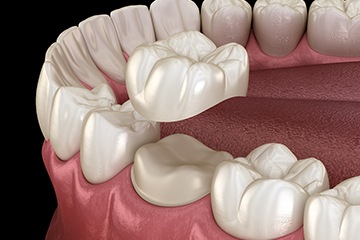 Dental crowns typically take a couple of appointments to complete. You'll first undergo an initial consultation where our team will assess your situation to determine if this is the best treatment option for you. Once we've concluded that it is, we'll begin preparing your tooth. We'll be sure to numb your mouth before we proceed to remove a small layer of the enamel to create room for your dental crown. Impressions of your teeth and gums will be taken and sent to a dental laboratory for fabrication.
Since the construction can take about two weeks, we'll fit you with a temporary crown to protect your exposed tooth. After your permanent restoration arrives, you'll be called back into our practice. Our team will take off your temporary one and replace it with your final crown. Before you leave, we'll verify that your restoration feels comfortable and that you're satisfied with the results. Then, you'll be free to show off your beautifully renewed smile!
The Benefits of Getting a Dental Crown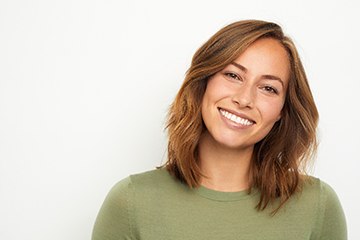 With dental crowns, you can expect to enjoy a wide range of benefits, including:
Protection against future decay and possible infection
Preserve damaged teeth from serious issues and eventual extraction
Regained capacity to eat, bite, and speak confidently and comfortably
High-quality and long-lasting materials to ensure a natural bite for many years
Enhance the look and function of a compromised tooth