Dental Crowns & Bridges – Tustin, CA
Help for Broken or Missing Teeth
At Zhang Dental Group of Tustin, we know that living with broken or missing teeth can drain your confidence and even affect your quality of life. It's for this reason that so many adults turn to dental crowns and bridges from our Tustin, CA dentist to restore the health, beauty, and function of their smiles.
Dr. Zhang enjoys helping patients regain their confidence by designing beautiful, durable dental crowns and bridges. Available in different materials to match each of our patient's unique needs, our dental restorations look natural and blend seamlessly with your smile.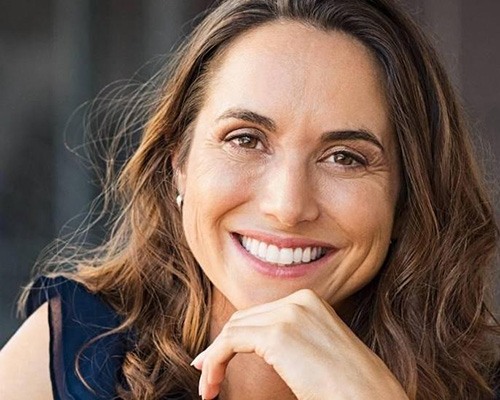 When Do You Recommend Dental Crowns?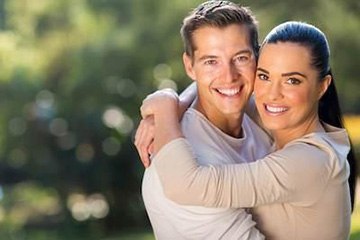 A dental crown is used to extend the lifespan and function of a damaged tooth. You will also hear them referred to as tooth caps because they cover and conceal the entire tooth.
Some cases where Dr. Zhang might recommend a crown are:
Protect teeth that are broken or those with large fillings from fracturing.
Restore appearance and function to a dental implant
Support a tooth weakened by root canal therapy
Improve a tooth's appearance by concealing aesthetic flaws
Because everyone has unique needs, we offer dental crowns in several materials, including porcelain and porcelain-fused to metal. Placing a tooth crown typically takes two appointments spaced 2-3 weeks apart. Once Dr. Zhang places your restoration securely on your tooth, you can expect it to last as long as 15 years.
Dental Bridges to Replace Missing Teeth in Tustin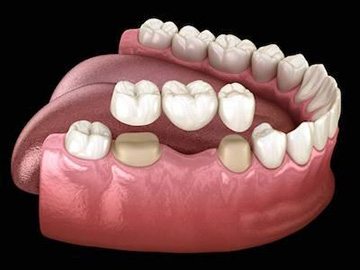 Regardless of the reason for tooth loss, it's always better for your oral health to replace missing teeth as soon as possible. Even one missing tooth can lead to migrating teeth, gum recession, bone loss, and even further tooth loss in some cases.
Dr. Zhang offers several tooth replacements for his Tustin patients, including dentures and dental implants, but a dental bridge is the most practical solution for many people.
Called a bridge because it spans the gap left behind when you lose a tooth, this restoration completes your smile and restores comfortable chewing function.
To construct your bridge, our dentist customizes an artificial tooth called a pontic to sit in the space left by the missing tooth. He then attaches a dental crown to either side of the pontic and secures them to teeth adjacent to the gap.
The result is a functional replacement tooth customized to match the shape, shade, and size of surrounding teeth. When Dr. Zhang finalizes your